Amsterdam Restaurant
Portfolio
About Amsterdam Restaurant
Chef Martin CreutzLechleitner
Chef Martin Creutz's roots go back to the Netherlands, where he was born and raised in a loving family with an Indonesian background. His mother instilled passion in Chef Martin for food and cooking. She always prepared everything from scratch, experimenting with new and delicious dishes fusing Asian and European cooking styles.
Before graduating from high school, Chef Creutz took a part time job at the Smickel Restaurant, where his successful career took off.
At the age of 20 Chef Creutz realized his passion for the restaurant industry; he enjoyed working with young and energetic people to provide customers with a delightful experience of delicious Dutch cuisine. Since then, Chef Creutz decided to proceed in this field to build his future career as a restaurant owner and by the age of 30 Chef Creutz was the owner of 2 Dutch Pancake houses in Amsterdam and Utrecht.
As a successful businessman in Holland, Chef Creutz started to dream about immigrating to another country and open a Dutch restaurant outside the Netherlands. He had been intrigued by Canada and especially by Beautiful British Columbia. When he was only 19 years old, he traveled to BC with his best friend. Chef Creutz fell in love with Beautiful British Columbia, because of its quality of life and picturesque scenery.
Chef Creutz and his family immigrated to Canada in 1999 and he brought his "hometown" Amsterdam to Kamloops. Since then, Amsterdam Breakfast and Lunch restaurant serves its customers with delightful Dutch cuisine and creative dishes inspired by international flavors.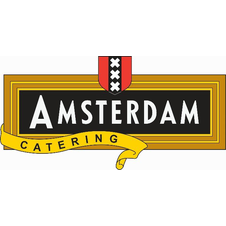 Contact
Location
1-111 Oriole Road
Kamloops, BC, V2C 4N6
Employees
Categories