Chop Steakhouse & Bar
Portfolio
About Chop Steakhouse & Bar
CHOP - Kelowna's Stylish Steak Restaurant
CHOP Steakhouse & Bar located on Enterprise Way is the perfect steak and seafood destination restaurant for family and friends.
Chop Steakhouse & Bar in Kelowna features spacious seating and a gorgeous patio for enjoying a great meal with family and friends. Our Kelowna restaurant location is situated off Cooper Road on Enterprise Way in the Sandman Hotel and across from Orchard Park Shopping Centre.
We offer daily drink specials and an extensive affordable wine list. We also feature seasonal crab and lobster menus that enhance today's steak experience. Enjoy a delicious meal and glass of wine tonight and discover what makes Chop one of Kelowna's best steak and seafood restaurants.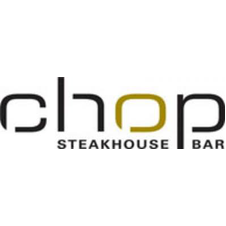 Contact
Location
2125 Enterprise Way
Kelowna, British Columbia, V1Y 6H7
Employees
Categories