The Vintage Room at the Coast Capri Hotel
Portfolio
About The Vintage Room at the Coast Capri Hotel
The Coast Capri Hotel's accomplished Executive Chef, Monika Lauterbacher, is the enthusiasm behind the locally renowned cuisine of The Vintage Room.

Chef Lauterbacher's love of great food and the desire to create brought her into the culinary world at the age of 19. With many years working under the leadership of several great European Chefs, she gained the knowledge required to become a "Certified Chef du Cuisine". In 2003, she accepted the position of Executive Chef at The Coast Capri Hotel.
Featuring Certified Angus Beef, fresh Oceanwise seafood and other specialty dishes, Chef Monika's seasonal menu are inspired by the abundance of rich Okanagan flavors, artisanal foods and the availability of local harvest.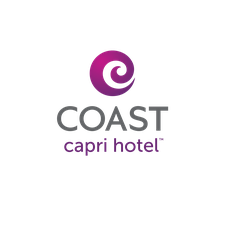 Products & Services
Our cuisine is perfectly accompanied by a wine list featuring award winning local, regional and global vintages including wines which are not readily available. Our "by the glass" program offers over 30 glass pours, enabling our diners to enhance their experience by selecting a perfect wine pairing for every course. From the culinary team to the service team, our staff share a commitment to quality and a passion to serve you.
Contact
Location
1171 Harvey Avenue
Kelowna, British Columbia, V1Y 6E8
Employees
Categories