The Keg Steakhouse + Bar (Kelowna)
Portfolio
About The Keg Steakhouse + Bar (Kelowna)
Quality, comfort and value are three key ingredients that make The Keg Steakhouse & Bar experience like no other. Our menu features tender, juicy steaks, slow roasted prime rib, succulent shellfish, the freshest of salads, irresistible desserts...and of course, an outstanding wine list. Our inviting culture will always welcome you with a smile. Our staff is outgoing, knowledgeable and friendly, with a genuine desire to please. The Keg Steakhouse & Bar provides an atmosphere that encourages you to enjoy, relax and be yourself.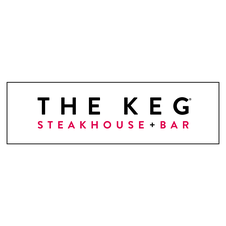 Products & Services
Also available are our regular dinner menu, wine list, dessert menu, bar menu and children's menu.
Click here to view all other regular menus available and our hours of operation.
Contact
Location
1580 Water
Kelowna, BC, V1Y 1J7
Employees
Categories