Kelly O'Bryan's Neighbourhood Restaurant
Portfolio
About Kelly O'Bryan's Neighbourhood Restaurant
Philosophy
What is a Kelly O'Bryan's Neighborhood Restaurant?
Check out our television commercials Here


Articles about Kelly O'Bryan's Here
A "Neighborhood" restaurant that is informal and friendly, that features great food and beverages, whose staff is dedicated to exceptional customer service.
A fun and relaxing place to go for lunch, dinner or after work with friends and family.
A restaurant with an Irish Pub atmosphere where people enjoy, remember and return often.
The first restaurant to introduce the "Birthday Tradition" to successfully thank regular customers for the support throughout every year.
A quality restaurant that provides large portions at very competitive prices.
A service minded organization that makes an unconditional guarantee for complete customer satisfaction.
A fun place with a serious kitchen.
An organization that truly believes that the staff are their most valuable asset and liveup to that reputation at all times.

ut 10-12 yards of a woollen garment.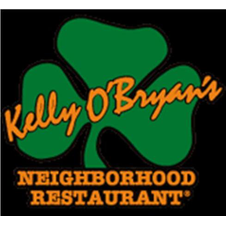 Contact
Location
262 Bernard Avenue
Kelowna, British Columbia, V1Y 6N4
Employees
Categories