Minstrel Cafe
Portfolio
About Minstrel Cafe
Since opening in March of 2000, the Minstrel Cafe & Bar has established itself as a casual gourmet dining destination nestled in the Okanagan Mission. Serving lunch from 11:30 am Wednesday thru Sunday and dinner from 5pm til late Monday thru Sunday with live entertainment beginning at 8pm (Seasonal Hours apply).

The Minstrel welcomes you on every occasion.

Entertainment
Join us for live Musical Entertainment throughout the week presenting an eclectic mix of folk, roots, jazz, blues, world beat and showcase performances from international artists such as Harry Manx, Zappacosta, Stacy Earle, David Lindley, The Oysterband, Duke Robillard, Lester Quitzau & Mae Moore, Royal Wood, Colin Hay and Buckwheat Zydeco.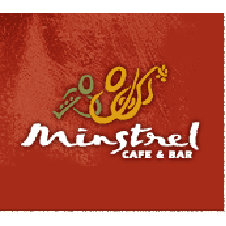 Contact
Location
4638 Lakeshore Rd
Kelowna, BC, V1W 1X5
Employees
Categories