Ricardo's Mediterranean Kitchen
Portfolio
About Ricardo's Mediterranean Kitchen


Okanagan Fine Dining with Casual Gourmet Flair
Tucked away on a quiet road just outside Kelowna, BC, Ricardo's Mediterranean Kitchen offers fabulous authentic dishes echoing from the Italian countryside and the Mediterranean basin.
From Mama's hand-rolled, homemade meatballs to organic produce grown in the family garden, Chef-Owner Ricardo Scebba honours his Italian heritage and serves favourite family recipes that offer a true taste of the Mediterranean life.
The Tuscan-inspired 50-seat dining room designed by Georgie Award-winner Tara Trumpetter makes this the perfect place to savour Ricardo's time-honoured classic creations with family and friends.
Since opening in 2001, Ricardo's has won numerous awards including "Best Restaurant"...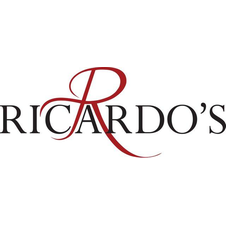 Contact
Location
1012-415 Commonwealth Road
Kelowna, British Columbia, V4V 2M4
Employees
Categories