Watermark Wine Bar
Portfolio
About Watermark Wine Bar
Our team has created an environment in which people can share a casual evening with friends enhanced by fine wines in a comfortable ambience, or an intimate dinner for two. We invite you to come and discover unique regional wines, as well as innovative specialty cocktails made with fresh local ingredients.
Orofino & Watermark: A Signature Blend
Our culinary team is proud of the relationship they are building with local producers who pride themselves in growing the highest quality products on their farms. We purchase directly from our farmers whenever possible. We pride ourselves in featuring our local Okanagan wineries, and a range of local artisans who produce value added products that complement our menu offerings, and introduce the growing range of products available in this unique and fragile environment. Our gratitude and appreciation goes out to these unique, dedicated and supportive partners.
Our evening service includes a range of local wines, and dessert wines along with our feature sweets. Watermark Wine Bar seats 30 with light plates and a selection of gourmet charcuterie and house made desserts. During the wine season and summer months the breathtaking views from our 80 seat patio is the ideal spot to enjoy local harvest while overlooking Canada's warmest lake. Our team has paid particular attention to the wine list with something to suit every palate and pocket. Watermark's wine list is a representation of the area's finest wine producers including an attractive selection of both wines by the glass and by the bottle. Our feature wines will change based on availability from many of our unique limited production wineries.
With hip Wine Country decor and stunning outdoor grounds one is sure to feel at ease in our relaxing atmosphere. We invite you to join us for a short while or stay for the evening, we guarantee you will enjoy every minute at Watermark Wine Bar & Patio.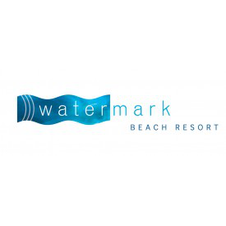 Contact
Location
15 Park Place
Osoyoos, British Columbia, V0H 1V0
Employees
Categories